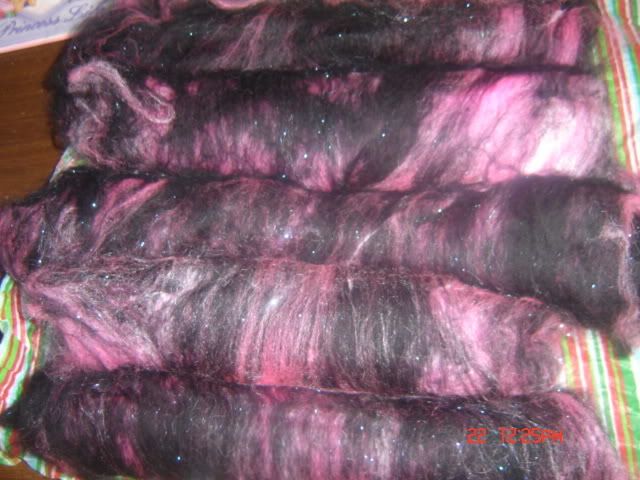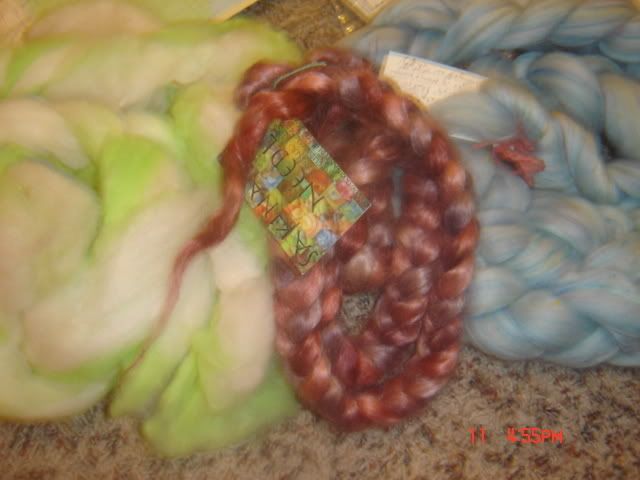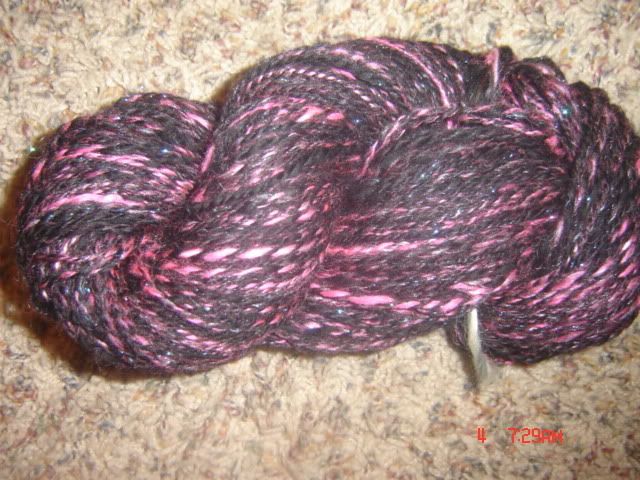 I can't even think of how to begin this entry. The last few months have been sucktastic at the highest level. Lotsa junk. I had a stinkin' flu for like 2 1/2 weeks before I had to go to the ER and get a breathing treatment. I was barely up to doing daily stuff w/o sweating and breathing like I ran a marathon. It was stupid and I am glad I'm finally better. Still have to take maintenance inhaler which sucks, but ah well at least I can live normally again.
A cool thing happened though. I discovered legal crack. Yep it comes in the form of a Starbuck's Chai Tea Latte'. It is seriously my crack. I begin to plan when I can have it, I think about it when I don't have it. I'm giddy when I get it. Okay maybe it's not quite that bad, but it's pretty darn good! I also found that it's just a box of tea (Tazo) that you can buy in the store for around $5 instead of 3 1/2 for a cup. So I make my own crack now. It's awesome. Try it if you haven't. I'm almost convinced they put something in it. LOL
Now one more thing before craft stuff. WHAT THE HECK??? Cirie and CHET are still there????? I cannot believe anyone would listen to her. And she's so super smug about "controlling" her tribe!! And the blond from the "outcasts" who keeps Chet around. Why????? She's clearly digging her own hole there. UGH even Ozzy, who up until now, I thought was a really smart player. Why didn't they keep Joel? Get rid of him in the merge, but man he's needed for brute force. WHY OH WHY would they listen to her?? She knew she's next. I don't care for Joel's lack of compassion about dragging Chet, but he [Chet] gives up every time it's tough! Clearly Ozzy's judgment is clouded by his hormones. Which is another @@ moment. I had high hopes for Yauman and they got rid of him, I had thought I'd support Ozzy. Now I hope the little blond ice cream scooper kids wins. He's the only one that doesn't seem so arrogant. I think the "favs" are getting big heads. Big question is , why do I care? LOL
Crafty stuff. I love me some poppets. I don't even know when it happened but now I'm slightly obsessed with them. Still knitting. Did a super awesome hat recently. But I had to hurry and ship it and as usual I forgot to take a picture. It's the Transformer Toque. You can find the link in my Ravelry account I think. If not then look at Craftster. The lady who made up the pattern is a genius, and if I wasn't so lazy I'd find her name. I'd say I'll find it and put it up, but...yea. It was fun and I made it with baby alpaca. MMMM alpaca.
I got a couple of lbs. of fiber from Sheep Shed and some from Babetta's recently. Fun fun.
Here's some stuff I've done recently. All the stuff being shown has come to me via swaps. Can you say Craftster love??? yeah. The black/pink is about sock weight. I spun it from some lovely rolags sent to me by Raynbow. The other came from Astormorray. The middle rope is mohair. It's wonderful! I'm combining it with some angelina and some rust colored roving.